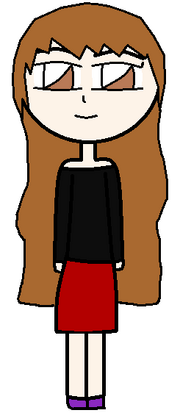 Kimberly Leigh Robbins is a fanmade 6teen character. She is beautiful and one of Jen Masterson's friends. She is a 14-year-old girl who hangs out with her friends, all the time. She enjoys watching TV shows and hanging out with her friends so yes, she's a teenager. She loves the typical teenage girl stuff and is an Instagram model. She wanted to be an "it girl" when she grows up.
Ad blocker interference detected!
Wikia is a free-to-use site that makes money from advertising. We have a modified experience for viewers using ad blockers

Wikia is not accessible if you've made further modifications. Remove the custom ad blocker rule(s) and the page will load as expected.